About Us

AI for a Better Tomorrow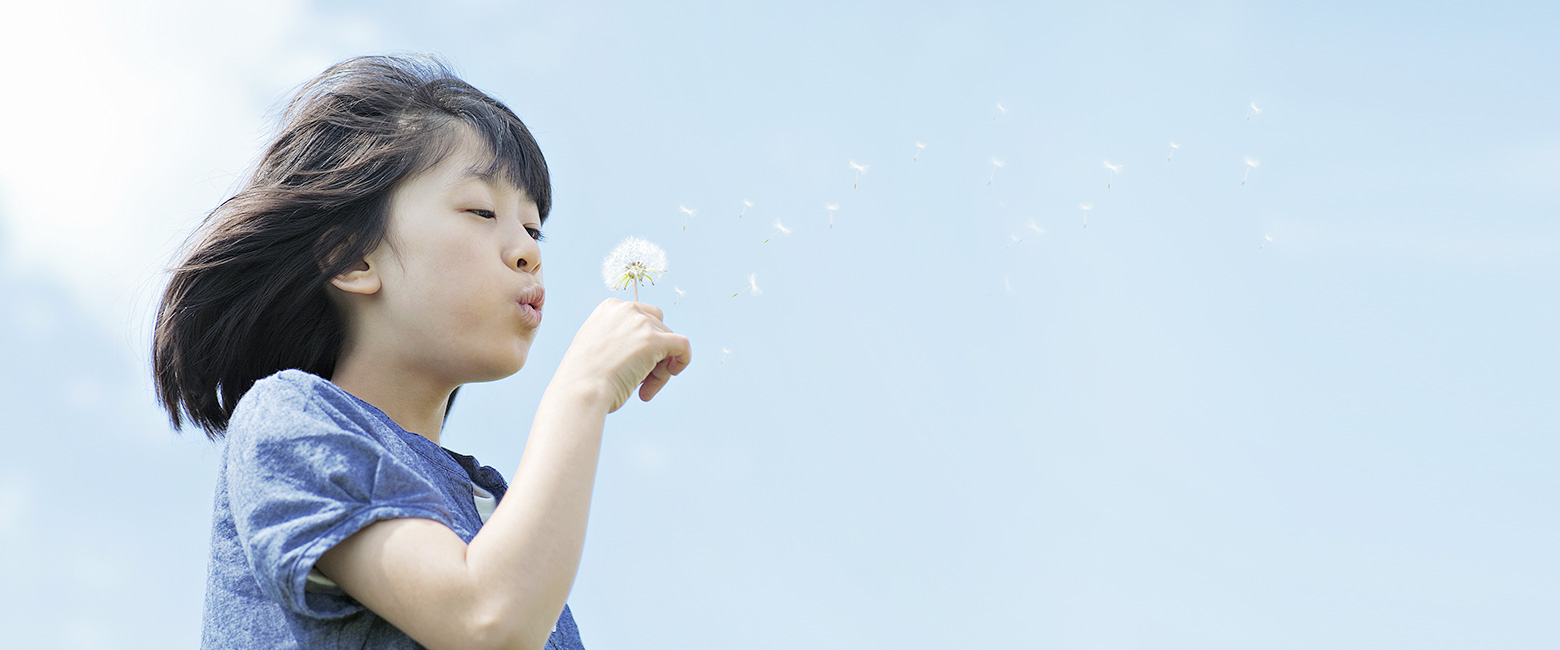 Mission & Vision
AI for a Better Tomorrow
SenseTime aims to develop AI technologies that advance the world's economies, society and humanity for a better tomorrow.
About Us
SenseTime is a leading global company focused on developing responsible AI technologies that advance the world's economies, society and humanity for a better tomorrow.

We have made a number of technological breakthroughs, one of which is the first ever computer system in the world to achieve higher detection accuracy than the human eye. With our roots in the academic world, we invest in fundamental research to further our understanding and advance the state of art in AI technology and are one of the most prolific contributors of related papers in the research community.

Upholding the guiding principles in our AI Code of Ethics, our global team of talented individuals are dedicated to developing original AI software that bring positive impact to the society. This has made us a leading global AI software provider and one of the most efficient producers of AI software.

The deep learning and computer vision technologies we have developed are already empowering many industries. Our universal AI infrastructure, SenseCore, allows us to develop powerful and efficient AI technologies that are scalable and adaptable for a wide range of applications and industries. Today, our technologies are trusted by customers and partners around the world to help address real world challenges ranging from education, healthcare and smart city to intelligent automobile, smartphone and entertainment. Going forward, we strive to empower more industries with our universal AI infrastructure and build a stronger AI ecosystem together with industry and academia.
We have presences in markets including Hong Kong, Mainland China, Japan, Singapore, South Korea, Malaysia, Thailand, Indonesia, The Philippines, Saudi Arabia, the United Arab Emirates, Taiwan and Macau.
Milestones
2021
Apr.

SenseTime partners with Tsinghua University to launch an in-depth cooperative project on "Perceptual Computing".
Mar.

SenseTime's AI medical Product SenseCare-Chest DR Pro Diagnostic Software receives the CE Mark, meaning that SenseTime's AI medical Product can provide comprehensive support with an international standard.
Jan.

SenseTime receives the ISO/IEC 27701:2019 certification for Privacy Information Management Systems (PIMS) from the British Standards Institution (BSI).
2020
Nov.

SenseTime is awarded the Chairman of the Augmented Reality (AR) on Mobile Devices Working Group for the Institute of Electrical and Electronics Engineers (IEEE) Standards.
Nov.

SenseTime's SenseCare-Lung Pro is awarded the CE Mark for AI Medical Product, meeting the safety and performance requirements of the European Union.
Jul.

SenseTime announces the commencement of construction for its "New Generation Supercomputing Center" in the China (Shanghai) Pilot Free Trade Zone, developing an industrial upgrade and empowerment system.
Jun.

SenseTime partners with Shanghai Jiao Tong University to release "Code of Ethics for AI Sustainable Development" with an advocate of sustainable AI development globally.
May

SenseTime co-leads the development and publication of the Standard for Biometric Liveness Detection (IEEE Std 2790-2020) to address the industry-wide challenge of biometric spoofs.
Feb.

SenseTime leverages its proprietary AI technology to support the prevention and control of the COVID-19 pandemic internationally, and assists various industries to resume safe business operations with various technologies and products.
Jan.

SenseTime becomes the first AI company to obtain three international security management certificates simultaneously — ISO/IEC 27001:2013, ISO/IEC 29151:2017, and Level 3 Grading under China's Multi Level Protection Scheme (MLPS) 2.0 for cybersecurity.
2019
Nov.

SenseTime was appointed as the leader of the Chinese national-level working group to set standards for facial recognition.
Sep.

Beijing Daxing International Airport commenced operation with 58 sets of SenseTime Smart Passenger Customs Check System.
Aug.

SenseTime established its China headquarters Shanghai.
Jul.

SenseTime signed a strategic agreement with the Abu Dhabi Investment Office (ADIO) to accelerate AI development in the EMEA region.
Jun.

SenseTime entered into a strategic collaboration with G3 Global and CHEC to build the first AI park in Malaysia.
2018
Sep.

Entrusted by the Ministry of Science and Technology of China to establish the National Open Innovation Platform for Next-Generation AI after Alibaba Cloud, Baidu, Tencent and iFLYTEK.
Aug.

Launched an AI-based smart health lab in New Jersey, United States. Prof. Dimitri Metaxas, a top-notch expert in AI-based smart health field, joined as the Chief Scientist in Medical Image Analysis (consultant), aiming to propel the evolution of smart health technology.
Jun.

Signed memoranda of understanding (MOU) with three leading Singaporean organizations, namely Nanyang Technological University, Singapore (NTU Singapore), National Supercomputing Centre of Singapore (NSCC), and Singapore Telecommunications Limited (Singtel).
May

Valued over US$4.5 billion after raising US$620 million in Series C+ funding, maintaining its position as the world's largest and most valuable AI unicorn.
Apr.

Launched the world's first AI textbooks for high school students "Fundamentals of Artificial Intelligence" in collaboration with East China Normal University Press and veteran high school teachers in Shanghai. 40 secondary schools across the country became the first batch to kick off AI education pilot program.
Feb.

Announced to create an AI alliance with MIT to advance AI research in joint effort, and joined MIT's Intelligence Quest project.
2017
Dec.

Signed a long-term agreement with Japanese car manufacturer Honda to jointly create a L4 autonomous driving suitable for passenger cars, accelerating the research and development process of smart AI cars.
Nov.

Provides face unlock and many more technologies to smartphone brands like vivo and so on. In doing so, SenseTime empowers Chinese smartphone brands to stand tall in international arena.
Jul.

Raised US$410 million in Series B round of funding, setting a record for the most capital received in a single round in the field of AI.
Jun.

Invited to demonstrate the company's AI technologies to the State Council of China, including the technological achievements of the Intelligent Sign-in System supported by face recognition technology and video content extraction and monitoring to Premier Li Keqiang.
2016
Dec.

Named in iHeima's 2016 Top 50 AI Start-ups.
Sep.

Won three world champions in the object detection, video object detection, and scene analysis categories at ImageNet 2016.
Apr.

Received the 2016 NVIDIA - GTC Emerging Company Award (as the only winning Chinese enterprise).
2015
Dec.

In ImageNet 2015, SenseTime ranked top in the categories of Detection Quantity and Detection Accuracy, and became the first champion Chinese company in this competition.
Nov.

Received tens of millions of US dollars investment from IDG Capital in series A+ funding
2014
Oct.

SenseTime was incorporated in Hong Kong and established its global headquarters there.
Aug.

Received tens of millions of US dollars investment from IDG Capital in series A funding.
Jun.

The proprietary Deep ldentification-verification (DeeplD2) features (developed by the SenseTime founding team) achieved a facial verification accuracy rate of 99.15% surpassing human performance.
2021
2020
2019
2018
2017
2016
2015
2014
Contact Us
Business Partnership

business@sensetime.com

Media Relations

pr@sensetime.com

Security Feedback

security@sensetime.com

Company Address

Beijing

Beijing Ideal International Plaza, No.58 Northwest 4th Ring Road, Haidian, Beijing 100080, China

Shanghai

No.1900 Hongmei Road, Xuhui District, Shanghai 200233, China

Shenzhen

39-41/F, Block 11-A, Shenzhenwan Science and Technology Ecological Garden III

Hangzhou

Qianjiang Park, Line 5, Guanlan Road, Xiaoshan District, Hangzhou

4F, B1, Jiangcun Business Center, No. 830, Wenyixi Road, Westlake District, Hangzhou

Chengdu

18th floor, building B6, zone D, tianfu jingrong center, no.99 west hupan road, tianfu new district, chengdu

Xi'an

15F Building1, Western Cloud Valley 2nd Phase, Fengxi New City of Xixian New Area, Shaanxi Province

Hong Kong

2/F, Harbour View 1, No. 12 Science Park East Avenue, HKSTP, Shatin, Hong Kong

Japan

4F, Oike Koto Building, 324 Oikeno-cho, Nakagyo-ku, Kyoto

Aoyama St.Shion Building, 3F, Kitaaoyama 3-1-2, Minato-ku, Tokyo

Singapore

182 Cecil Street, #36-02 Frasers Tower, Singapore 069547

Dubai

48D / 48E, 1st Floor, Jumeirah Emirates Tower, Dubai, UAE

Abu Dhabi

101, Floor 15, Wework, Al Khatem Tower, ADGM square island, Abu Dhabi, UAE